Systemic supervision in Berlin
Systemic supervision is job-related advice for individuals, groups or teams. In this framework you can discover other perspectives, reactivate your resources and improve your professional ability to act . Thus, this method also serves to ensure the quality of your own work, but also for mental hygiene and burnout prevention. Last but not least, it helps to uncover "blind spots" in one's own work environment.
For managers and teams from companies, clinics or medical practices, supervision offers the framework to improve their own handling of difficult situations, customers, clients and patients , to use them as case supervision or to use them in crisis and conflict situations.
Would you like to optimize your relationships with customers, employees, clients or patients?
Do you want current conflicts to be dealt with from a professional distance?
Do you and your team need more clarity about roles, tasks and goals?
Would you like to give your team space and time for their concerns under professional leadership?
I can support you and your team with these and other questions.
Strengthen employee retention
Used regularly, supervision can also strengthen employee loyalty – because the employees are "heard" and "seen". The team grows together more and more through the exchange of work-related topics, joint development is possible, because supervision builds on one's own cognitive processes. Sickness rates and fluctuations decrease. Enjoyment at work gets a solid basis that emerges from the team.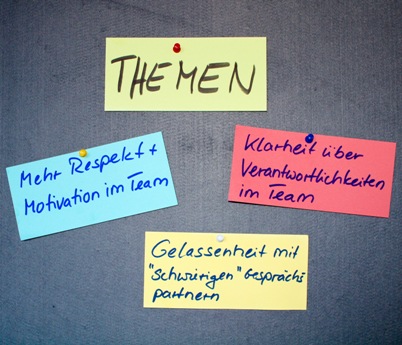 Supervisor Svetlana Kostadinowa-Rohde – How do I work?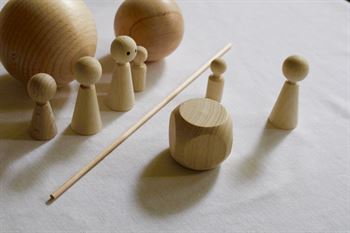 In my work as a supervisor, I see myself as an impulse-giving companion on your way. Through discussions, systemic constellations, guided exercises, role plays and various other techniques, new scope for action is discovered and tried out. I focus on your assignment and support you with humor, creativity and appreciation to find the right solutions for you and your team.
I offer individual, group, team and case supervision.
Customer testimonials: Supervision
"Ms. Kostadinowa-Rohde very quickly succeeded in strengthening our management team in structured coaching sessions and her professional feedback supported us greatly in the further development of our management style, the structure in our practice and also in conducting team meetings to discuss current topics in order to find new ones to avoid conflicts."
"Since the participants, with one exception, were French native speakers and Africans from francophone countries, Ms. Kostadinowa-Rohde prepared and conducted the entire workshop in French. The editors were very grateful to her for this.
In addition to her very good knowledge of French, Ms. Kostadinowa-Rohde benefited from her extensive intercultural competence in this culturally very mixed editorial office. She responded individually to the concerns of participants and was able to draw on experiences in the African context. In this context, it was particularly noticeable how she won over participants through humor.
Her clear and structured manner helped to keep coming back to the actual goals of the workshop. Nevertheless, emerging problems or concerns were not neglected."