Swetlana Kostadinowa-Rohde
I like to give structure and support in troubled times, ask questions that you may not have asked yourself, accompany you with humour, patience and the experience of two decades of working with people from all continents of the world. First for many years as a simultaneous interpreter at international conferences and then as an executive coach, trainer, systemic supervisor, intercultural team developer and conflict moderator. My perspective has been sharpened through studies in Germany and the USA as well as numerous further training courses in the field of consulting with professors, doctors, scientists, supervisors, coaches and therapists. I regularly expand my knowledge with exciting and even more experienced lecturers. My enthusiasm and my learning experiences of new tools, techniques and insights flow continuously into my daily work.
Expert for intercultural teams
Through the many years in an international context both as an interpreter and as a coach, trainer and moderator of workshops, team development/team building or conflict discussions in various international corporations, I have become an expert for intercultural teams.
In me you have a vivacious and vigilant person at your side who will accompany you across cultural borders with humour, a keen eye and sensitive antennae.
Interview on the subject of intercultural competence
Swetlana Kostadinowa-Rohde
Certified interpreter, systemic coach, intercultural trainer and mediator, member of the Berlin-Brandenburg state association
Swetlana Kostadinowa-Rohde - short profile
Work experience
In the consulting area throughout Europe for international corporations, family businesses, organizations and medical institutions:
executive coach
systemic supervisor
conflict moderator/mediator
intercultural trainer
team developer (team building)
As a management coach & health coach for the topics:
leadership
self-confident appearance
motivation
conflict management
change processes
career jumps
interviewing
re-entry
reorientation
independence
time and stress management
burnout
work-life balance
resilience
As a supervisor, conflict moderator, mediator for conflicts in the workplace, among others:
role conflicts
hierarchy conflicts
value conflicts
intercultural conflicts
factual conflicts
relationship conflicts
As a conflict moderator/mediator in a private context:
couple/relationship conflicts
separation/divorce
international child abduction conflicts
inheritance conflicts
Key topics as a trainer include:
intercultural competence
self-confident appearance
body language and voice
conversation and negotiation skills
feedback culture
communication
conflict moderation
As a simultaneous interpreter at international conferences, especially for:
medicine/surgery
medical technology and medical products
psychology
pharmacy
environment
renewable energy
marketing
market research
politics
business
human trafficking
Mother tongue German
English, French, Bulgarian
Qualified interpreter for English and French – Humboldt University in Berlin
Supplementary studies in economics for non-economists – Technical University in Berlin
Sociology and English – Savannah Tech College in Georgia/USA
Basic studies in Bulgarian – Free University in Berlin
Systemic structural constellations according to SySt (SySt® Institute, Dipl. psych Insa Sparrer & Prof. Dr. Matthias Varga from Kibéd GbR, Institute for systemic education, training and research, Munich) at the University of Potsdam, Dr. Andrea Berreth
Systemic structural constellations – SySt® Institute, Dipl. psych Insa Sparrer & Prof. Dr. Matthias Varga from Kibéd GbR, Institute for systemic education, training and research, Munich
Systemic structural constellations – BIF Berlin Institute for Family Therapy · Systemic Therapy · Supervision · Counseling and Further Education e. V., Josie Wieland and Dr. Andrea Berreth
Supervisor – IST – Private Institute for Systemic Therapy GmbH in Berlin, Peter Ebel, Hansjörg Stahl and Heike Kramann
Hypnosystemic Coach and Organizational Consultant – Milton Erickson Institute Heidelberg, Dr. med. graduate rer.-pol. Gunther Schmidt
Systemic Coach – ISCO AG in Berlin, Gabriele Müller
Mediator – mediation and training in Berlin, lawyer and notary Jutta Hohmann
Intercultural trainer – artop institute at the Humboldt University in Berlin. Prof. Jürgen Henze and Dr. Thomas Bachman
Train the trainer for intercultural competence – Bavarian VHS Association in Berlin, Prof. Dr. Juliana Roth
Accredited INSIGHTS MDI Consultant – Institute for Management Consulting and Diagnostics – Scheelen AG
Burnout consultant – Paracelsus alternative practitioner schools Berlin
Stress management trainer – AHAB Academy in Berlin
Course leader for progressive muscle relaxation – AHAB Academy in Berlin
Intercultural language coach – IKUD seminars in Göttingen
Business correspondent for English and French – Academy for Foreign Languages in Berlin
Supervision among others:
Nandana Nielsen
Prof. Matthias Varga von Kibéd and Insa Sparrer
Dr. Dr. medical graduate rer.-pol. Gunther Schmidt
Dr. Wolfgang Looss
Dr. Maria Bosch
Professor Juergen Henze
Hansjoerg Stahl
Heike Kraman
Peter Ebel
Gabriele Mueller
Jutta Lack-Strecker
Lawyer Jutta Hohmann
Irina Schlicht
I work a lot with executives and board members from business companies, also with teams in general, but of course also the individual employee or with couples. And whether I'm working with a couple, someone from a corporation, a doctor's office, daycare center, women's shelter, IT company, large publishing house, museum or hospital – the interpersonal issues are always similar and very familiar to me due to my many years of professional experience. I support you with my wealth of experience and am convinced that you as an individual, couple or team carry the solutions for your issues within yourself and that I merely support you in reactivating the resources to live again the potential that seems desirable for you personally. My most important values in working with you, which flow into my work are: trust, openness, humor, reliability and structure.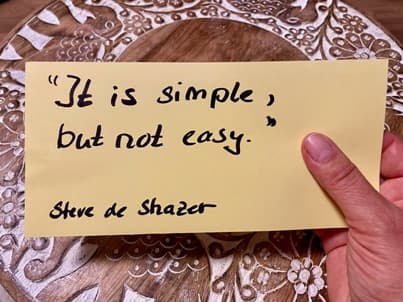 I myself regularly go into supervision settings with experienced colleagues in order to professionally discuss my consulting processes – no matter whether they involve executives, individual employees, teams or couples – and thus to be able to offer my clients well-reflected support. Supervision takes place anonymously in order to protect the identity of clients and patients. Together with colleagues, we reflect on our processes and exchange ideas. Again, the agreement of confidentiality applies and what is said remains in the room.
"Thanks to her biographical and academic skills, Ms. Kostadinowa was particularly successful in the "Intercultural Competence" seminar. Her perfect multilingualism is an invaluable help. Added to this is her ability to motivate with a great deal of creativity and to bring group members with sometimes very different requirements together into a productive group of learners through her lively and powerful personality."
"Thanks to her bicultural background and her first-hand experience with the peculiarities of the cultures in the English-speaking world, Swetlana helped us develop our understanding for other cultures. What was extremely useful to us as trainers and interpreters was to realize that being aware of intercultural differences can help you communicate successfully, act as a bridge not only between languages but also between cultures and get a better understanding of your own culture."