Couple Coaching in Berlin – Online as well!
Do you miss the togetherness, the closeness – the beautiful life together as it used to be?
It seems like you don't have much to say to each other anymore?
Talking to each other doesn't really work anymore, you often get into an argument instead?
You have many challenges at the same time such as looking after your children, the stressful job, building a house, accompanying your own ageing parents, etc. and would like support to strengthen yourself as a couple and not lose each other?
The desire for a happy partnership
If you as a couple have already had many conversations and tried a lot, but it still just feels like it's not going uphill, but downhill, then sometimes the view of a neutral third party really makes sense. Because according to studies, most people want a long-term partnership. It is not always easy to lead a happy partnership – despite the everyday challenges such as a job, children, the need for care of one's own parents, illness of a partner, etc. – this is not always easy.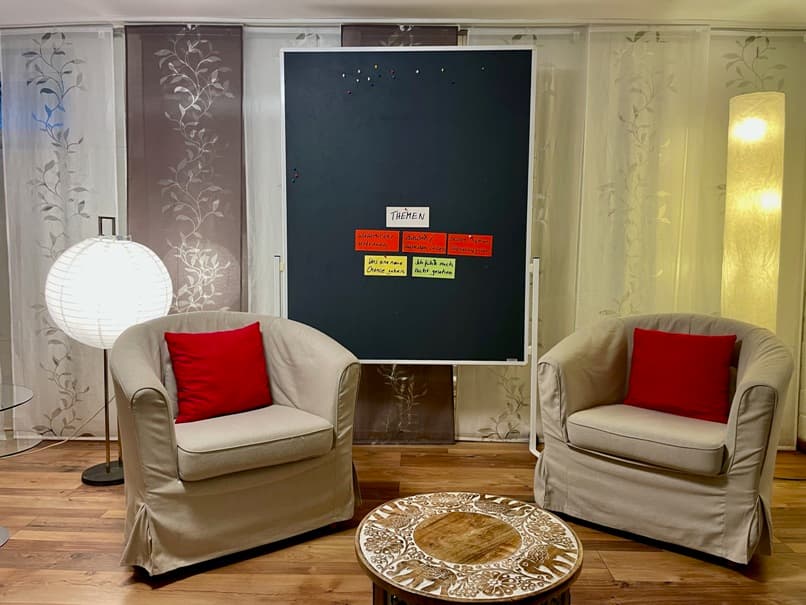 I work with my clients both in person at my premises in Berlin-Zehlendorf, which I myself appreciate very much, and in an online format – a format that is indispensable in this day and age. This way of working is a little different, but still just as effective. Advantage: No one is tied to a specific location and you don't have to travel.
In an initial meeting we get to know each other and both sides can first check whether the chemistry is right. Of course, you can already tell us in this first conversation what your issues are. Then, if you wish, follow-up sessions can be arranged according to your needs. I usually work with couples for 90-120 min. If one of you would like to have an individual conversation to reflect on yourself, we can of course agree on a different time frame.
We would like to reflect on our communication because we are constantly getting into arguments.
We would like to sort out our issues because we are both so overloaded.
It is important for us to work on our trust because it seems to be broken.
We are in a current crisis and need support.
We are just silent and would like to find each other again.
We have lost our joy and would like to get our relationship going again.
We are not getting anywhere and would like to give our relationship another chance.
We have different parenting styles and constantly clash.
We have decided to separate, but we want to do it with decency and in a good way.
We are separating and want to make sensible agreements as parents, especially for our children.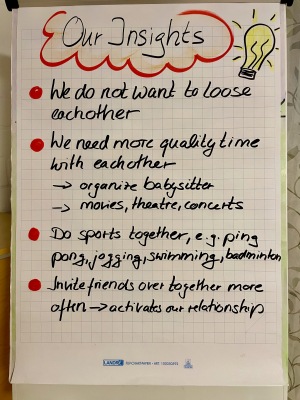 Helpful impulses and solutions in the counselling process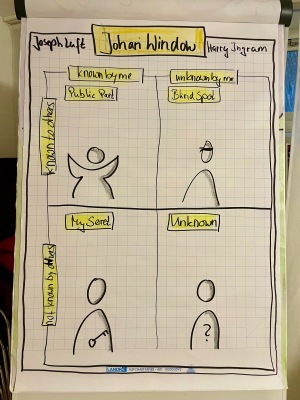 Regardless of the topic you come to me with, it is of course not possible for me to promise you in advance that everything will be fine. I can't look into a crystal ball either. However, I can report that the people who have been in my counselling so far have found helpful impulses and solutions in the joint process and have been able to find good paths for themselves. Experience shows that the counselling process lasts from 5 sessions upwards. However, you can decide together and above all freely how often, at what intervals and for how long you come to me. Because you are the client and can decide how long you want to take advantage of my support. Every path is unique. And as Steve de Shazer (American psychotherapist and author) said:
"It is simple, but not easy."
I am happy to support you! Either at my office room in Berlin-Zehlendorf or online.
With just one click you may get more information on my website concerning the following topics:
Client testimonials: Couple Coaching
"My wife and I decided to take part in a couple coaching session with Ms Kostadinowa. I was very sceptical about the whole thing, but I realised right from the first session that it is very helpful to have a neutral person looking at the personal issues. In just a few sessions she helped us to find our way back to each other. Conversations, free time and togetherness are again carried by a positive mood. Thank you for that!"
"Together with my husband we attended a coaching session with Ms Kostadinowa. She explained to us from the beginning that the readiness for process work is important, because usually not everything changes from one moment to the next. In fact, we used 9 sessions with her to reflect on our communication, what we want from each other and what we want for living together. Ms Kostadinowa offered us helpful structure, many wise questions as well as exciting constellation moments. I am simply glad that we consciously sought professional support for our partnership. Life together feels fulfilled and harmonious again."
"My children had issues with me as a mother, so we went to a family mediation with Ms Kostadinowa. After a few sessions it became clear that there were still some issues between my ex-husband of 30 years and me – grievances were deep-seated. Ms Kostadinowa advised us to have a joint session. I was actually amazed that this one session brought so much clarification between us after so many years and this was like a domino effect also beneficial for our now grown-up children. Thank you again."